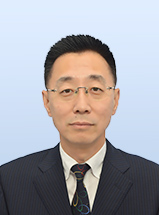 We are aiming to become a top leader and committed to making the social contribution to the creation of new value of the test system such as Display panel and its peripheral device as well as Image sensor and its any of semiconductor auto test equipment.

We have always played a pioneering role on the semiconductor testing technology on array of Liquid display, image sensor and its Analog semiconductor device, since its founding in 1993.

We formulated a strategy that focus on LCD driver IC test equipment business in terms of selection and concentration, and we will expand our business in China market that expect to expand in the future as a global production base.

The company made a new start as a 100%-owned subsidiary of Orange Corp. which is new energy business such as O&M with Solar panel, in May 2017, in addition, we started high end Audio business which is our first challenge with B to C business, and more we will be challenge as well as the healthcare business.

In these times when social situations are constantly changing quickly and the needs of Customers greatly change, accordingly, we will look this time of rapid change as a chance to strengthen our core technology such as signal measurement, big data processing and IoT, and grow up more as the next level with deepen alliances with Distributer and Customer.

We appreciate your continued support and understanding in the future.
Representative
Sho ki