WTS-677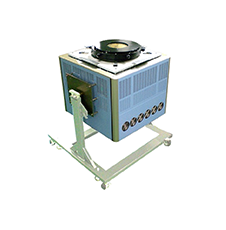 Standard Logic IC Test System

WTS-677 is for Standard logic IC test system and which designed using the latest Architecture.
Well optimized Tester in Test head structure implemented high speed, space saving, and save energy these made it possible to provide it at low cost.
Not only Standard logic IC, but also provided the function for the Linear analog Device testing too. (Digitizer Option is needed)
And it realized Drastically saved power energy by focusing for only Logic IC testing function that is the system's total system concept.
Product Specification
| | |
| --- | --- |
| Number of Parallel test | 32 DUT |
| High Speed digital I/O | 200MHz, 512pin |
| Device Power Supply | VPSA ±10V/ ±300mA 8ch |
| Target Device | Standard Logic IC Test System |
| Number of concurrent tests | 1/2/4/8/16/32 |
| Maximum Resources | IO board : 10  Slot (Max. 10 Slot) |
| OS | Windows base Computer : Windows 7 |
| Program Environment | C#, Microsoft Visual Studio base |