WTS-311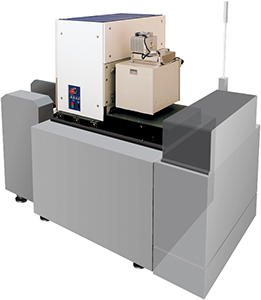 LCD/OLED/LCOS Array/CCD/CIS Test System

The latest Full Spec Test System for OLED, LCD, LCOS, CCD, CMOS Image Sensor (CIS). We strengthened the function vastly, such as testing frequency, parallel testing function, pixcel data acquisition and so on, to meet the testing requirement for the device trend in the future.
Product Specification
Device to test
OLED, LCD, LCOS, CCD, CIS, LCD VGA - UXGA

( Full pins or Block Probing )

Measurement Form
CDS, DCS Available: Digital Integration
Treatment Form
By the Image Processing. 4 times faster than ever
Drive Pattern and Frequency
DC to 80MHz
Drive Voltage
-10.24v - +20.47v
Acquisition
Max 8ch(covers 16 devices in max), 380M pixel data/ch
DC Parametric Test
Pin Continuity Test, Shift Resister Test,

Per Pin Voltage Margin Test, Leakage Test, etc.