WTS-YLFT01 HIFIX UNIT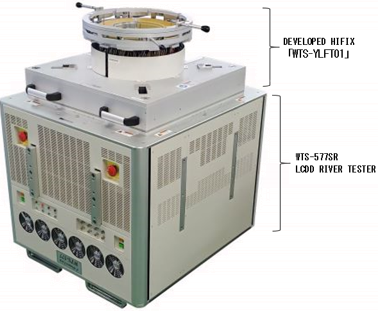 New products [WTS-YLFT01] for WTS-577SR

About HIFIX Inter Face for WTS-577SR

HIFIX is the Interface that connects the function Resource board and the DUT on the probe card. The HIFIX able to send large number of bulk test signals from the tester to the DUT.

The [WTS-YLFT01] provides customers with a better solution by allowing both wafer test section and post-package test section while maintaining compatibility with the previous HIFIX.

Display driver ICs use COF (Chip On Film) mounting for TV. In addition, increasing COG (Chip On Glass) mounting to COF (Chip On Glass) mounting gradually for the latest ultra-narrow bezel display driver ICs.

The demand of package test for COF mounting is increasing. The "WTS-YLFT01" supports the above-TEST request of COF devices while maximizing the advantages of the "WTS-577SR".




Product Specification